Like millions around the world, I've been waiting four years for the renowned #SnyderCut. I'll never forget sitting in the theater on opening night, witnessing a CGI mouth on Henry Cavill's face about five seconds into
Justice League
.
That's a thing of nightmares if I must say. Anyways, right then and there, I knew I desperately needed Zack Snyder's film.
Thankfully, after a long-awaited journey, it's here. Last February, Warner Bros. agreed to release the cut, and by mid-2020, the film was announced to be streaming exclusively on HBO Max. After extensive modifications with the material (scenes, score, editing, and visual effects), the four-hour film, titled Zack Snyder's Justice League, premiered on March 18.
This was definitely worth the wait. I feared the world would never get the chance to see Snyder's take, but here we are, rejoicing in the content that so perfectly embodies each member of the Justice League. 
For starters, the way Snyder handles Wonder Woman is incredible. This is the characterization of Wonder Woman I've been waiting to see for so long. The bank scene is single-handedly the most exceptional Gal Gadot Woman Woman cinematic moment. With her theme song blaring in the background, watching Diana take down each antagonist with ease is astonishing. I believe this scene alone is more magnificent than anything seen in Wonder Woman 1984. Zack Snyder managed to show her character accurately, and I could not be any happier.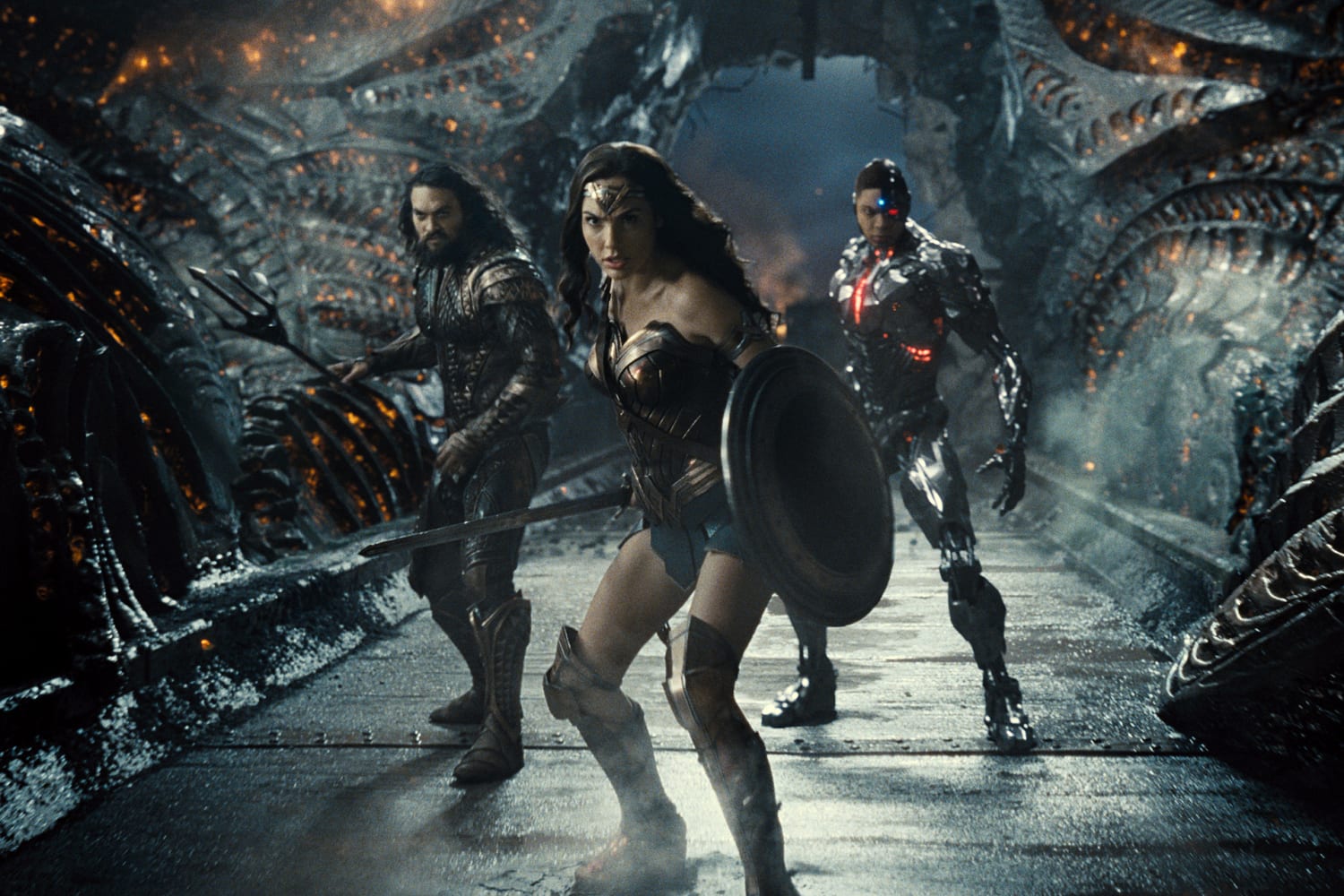 Is a four-hour movie a bit excessive? Sure. However, isn't it beneficial for proper character development? Absolutely. When it comes to superhero stories, theatrical interpretations aren't always able to capture each character or element in its entirety. Zack Snyder's Justice League displayed phenomenal character development. This version allowed each hero to shine and have a formal introduction or a continued storyline.
Victor Stone, aka Cyborg, was the heart and soul of the Snyder Cut. The theatrical release did a horrible job of handling his character. After everything that's come out about the treatment of both the character and actor on the set, I'm so proud to see him get the recognition he deserves. Moreover, I'm genuinely confused with the theatrical cut of the film. I mean, how was Cyborg barely included in that version? He's the star of the Snyder Cut, so why was his storyline removed if he belonged at the forefront? It's all extremely complicated, but Cyborg and Ray Fisher received appreciation and justice in this cut. Even though it is highly unlikely, I'm still hoping for the Cyborg solo film.
Barry Allen. The Flash. What an absolute pure joy. After watching the Snyder Cut, I realized he would definitely be best friends with the MCU's Peter Parker, aka Spider-Man. Both parties are quirky, awkward, and all-around adorable human beings that must be protected at all costs. I loved Barry's portrayal in this version of Justice League. The original made him the bud of the joke and included him in some inappropriate and sexist moments. Here, we witness Allen's (Ezra Miller) most prominent abilities, such as running faster than the speed of light and reversing time - how was that dismissed in the original?!
Ah, Arthur Curry. Everyone's favorite Aquaman, especially mine. I loved his new introduction, and I felt it sequenced very well into the story. Even though Jason Momoa looks nothing like the comic character, I couldn't imagine anyone else taking on the mantle. The fact that he has a more substantial role in the defeat of Steppenwolf (Ciarán Hinds) is a breath of fresh air because I felt he was barely noticeable in Whedon's version.
Now, on to the leader of the Justice League. Mr. Bruce Wayne, Batman himself. First off, he's more comic accurate in this portrayal than the theatrical cut. I'm not going to lie; I wasn't a fan of Batfleck before watching the Snyder Cut - I didn't think Ben Affleck did an adequate job at portraying Batman. However, I was pleasantly surprised at how both Snyder and Affleck managed to save his performance and elevate him to a great depiction. I no longer want to hear any slander on Batfleck - he's amazing. It's a shame that he's no longer attached to the hero; I would've liked to see another movie, potentially a solo movie, with him in the role.
There's one last element to highlight. The one, the only ... Black Superman suit. Truly perfection summed up into an outfit. I would live and die by that suit - it's the best thing that came out of the Snyder Cut. *Chef's kiss.*
As for the aspect ratio, it's different from the typical cinematic experience. Yet, it's brilliant. The implementation of the 4:3 ratio is mainly to fulfill Director Zack Snyder's creative approach. At JusticeCon, Snyder spoke of this decision, saying,  At JusticeCon 2o20, Snyder spoke of this decision, saying, "Put these big squares back… it's a completely different aesthetic. It's just got a different quality and one that is unusual. No one's doing that."
The brand new, upgraded score is composed by none other than Tom Holkenborg, aka Junkie XL. Each of the 54 tracks is epic and contributes much emotion and enthusiasm to the story. For the longest time, I've been a fan of Holkenborg's - from the moment I heard "Is She with You?" from the Batman vs. Superman: Dawn of Justice original score, I grew hooked on his work. Also, I believe he handles the Wonder Woman theme the best. The energy and it possesses makes me feel so empowered and motivated. No wonder why "Wonder Woman Defending/And What Rough Beast" is my favorite track on the Snyder JL score. Honorary mentions include "Aquaman Returning/Carry Your Own Water" and "At the Speed of Force."
Snyder's feature film is way more diverse than the original 2017 cut. Besides a female superhero and a Black male superhero, there are supporting roles played by minorities. Chinese actor Zheng Kai (also goes by Ryan Zheng) portrays Ryan Choi, a scientist who works alongside Victor's father Silas (Joe Morton) at S.T.A.R. Labs. Silas Stone is also a member of an underrepresented group in cinema, as he is a Black man.
Zack Snyder's Justice League is now streaming exclusively on HBO Max. The film is rated R for violence and some language.