Netflix and Ryan Murphy partner up to bring Steven Gaines's biography to life with the mini-series Halston. This Icarus-esque tale of the famous fashion designer stars Ewan McGregor (Who, for this role, is nominated for an Emmy: Outstanding Lead Actor in a Limited or Anthology Series or Movie), Krysta Rodriguez, and Gian Franco Rodríguez, alongside a much larger ensemble.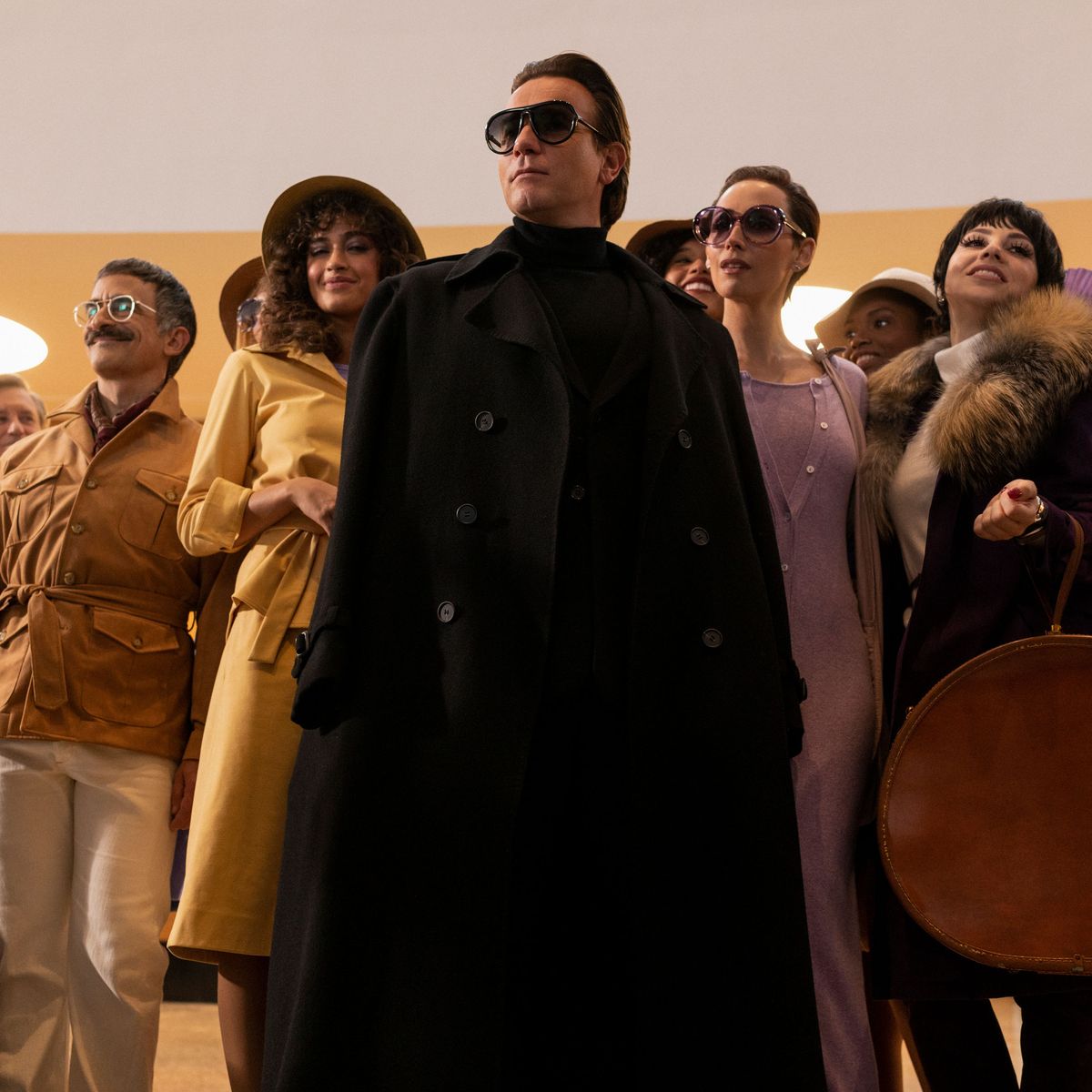 The series highlights the fame and success of an iconic designer whose styles defined an era. You'd think this would fall in the 'win' column for LGBTQ+ representation but- in addition to the fact that yet another gay character's role is filled by a straight actor- there remains a tumultuous feeling in my gut that this rendering of a queer artist's legacy does more harm than good. I struggle with the line between an honest retelling of factual events, and the over-emphasis on dramatic devices that add heart and struggle to a story. In this case it seems as though the series primarily depicts gay characters as sex-driven machines, incapable of love or focusing on more than their vices. 
While it is more than established that Halston's life is far from a fairytale, the narrative suffers as a result of the decision to revolve more around sex and drugs than his artistry. In addition to stereotypical and harmful representation, it likely does a disservice to his cultural impact by pulling focus from his achievements as the story progresses. Evolving from a heartfelt "Phoenix from Ashes" tale into a sellout story, the bulk of the episodes glamorize the darkest aspects of his life and his select moments of vulnerability. Taking a step back from the various traumas that riddle his life with heartbreak, and looking at the overall character arc of Halston- the focus on 'bad habits' reads less as a deep-dive into addiction, but rather a shallow narrative in which the main character is mostly stagnant and flat, showing little growth. The only human aspect we, as an audience, are left to cling to is McGregor's spot-on impression of the real-life Halston. 
Special attention is given to the female characters of this series. Players such as Liza Minnelli and Elsa feel well-tended to and properly motivated in contrast to characters like Victor Hugo. In a recent Incluvie Movie Podcast episode, writer Kristina Woo elaborates on the decisions that factor into those success stories, and I believe they do shine through. 
The pattern of exclusively telling stories of gay characters with toxic behaviours influenced by trauma has become the norm, Ryan Murphy often the number one perpetrator. Looking back to other examples- The Assassination of Gianni Versace: American Crime Story repeats the same pitfalls (complete with another straight man winning awards for exploiting an isolated and extremely negative gay historical figure). It begs the question, what makes these stories the ones worth investing in? Is the heedful antagonism of queer main characters what makes a story compelling enough in the eyes of big-budget creators- and for what purpose? There are many other stories to be told within this community, ones with uplift and hope- not just despair and loneliness (which are two words I would use to sum up the entire climax and denouement of Halston) I understand that when focusing on time periods such as these, some facts cannot be changed, it would be inauthentic. But within these reimaginings of famous lives- accuracy, culture and lived experiences all orbit around one central theme: sadness.
Despite the production value of Halston bringing light and luxury to this fashion-moment in time, the line between harmful representation and true-to-life depictions of a character's experience is more than blurred. This sorrowful and somewhat demonizing story is likely the only impression of this icon that younger Netflix viewers will ever have. It seems like such a shame that queer narratives continue to be so limited.