47 Meters Down: Uncaged starts out mysterious and kind of scary, but quickly turns sad as we start to feel bad for lead character Mia (Sophie Nelisse) after being pushed into a pool as soon as the film starts by Catherine (Brec Bassinger). When she commented, "Dude your sister is so lame" to Sasha (Corinne Foxx) I thought she was referring to Alexa (Brianne Tju) because Sasha looked at her and denied it. I immediately thought that she was being racist because Alexa was Chinese. This exchange made me think that this movie was going to subpar -- but just as quickly, that changed.
I was shocked when Jennifer came to pick Mia and Sasha up. Why Sasha looked at Alexa during that comment, I'll never know. It made me even more intrigued as to how Sasha and Mia turned out to be sisters because both Sasha and Jennifer are black. Once that mystery was solved, I knew that the sisters would encounter a shark on the field trip Mia's father made them take. My thoughts were confirmed when her dad said, "Watch out for sharks." I'll admit, it did have me in suspense from the second the girls ditched the field trip and went to an abandoned lake, then to take a dangerous visit to underwater tunnels. I was on the edge of my seat waiting for the shark to appear. 47 Meters Down: Uncaged gave a lot of false scares. With the music change, the editing, and the blind fish, I wasn't sure if a shark would ever show up.
There was a lot of symbolism in this film as well. For instance, they had to keep moving in forward circles, just like the sharks. The blind fish symbolized how the kids were just as blind as the fish to the reality of their situation. The fact that they were only ever trapped in their minds and not physically in danger was the biggest symbol of all.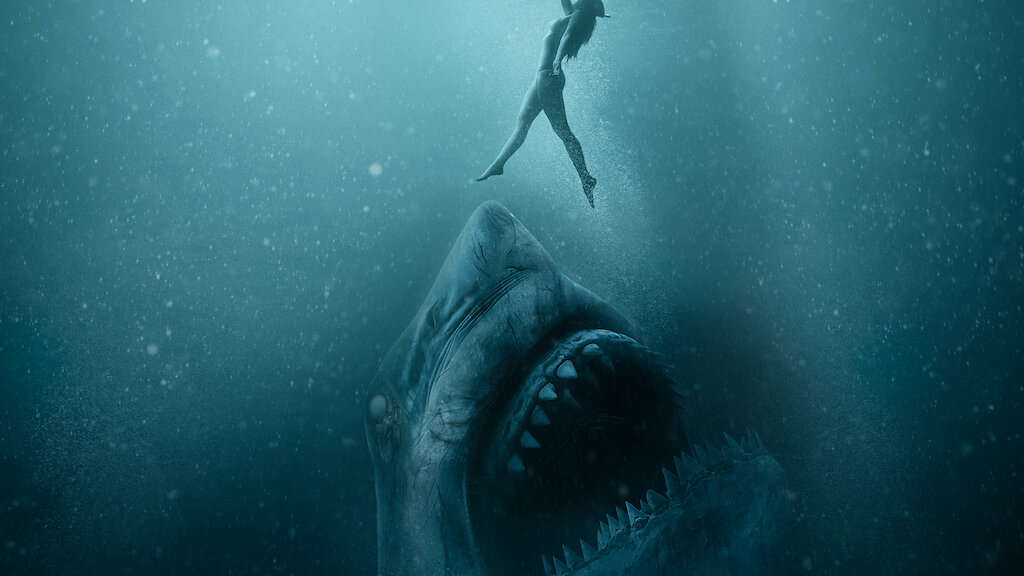 While 47 Meters Down: Uncaged did have some fantastic memorable moments, some just didn't make sense. Why did the father go back and try to get the other kids before making sure his own daughter was out and safe? Sure, it ended up working out for that scene, but it was hard to understand. Yes, it was courageous, but it was also highly unrealistic. He knew there were sharks, and he couldn't even see. There was no backup, and he saw his daughter was low on air -- it didn't seem quite right. I also don't understand why he didn't know more about how sharks operate, especially if he was a diver and researcher. It just didn't add up. Something else that didn't add up was the fact that Nicole (Sistine Stallone) literally jumped onto the wire to save herself and still ended up dying (which was kind of hilarious in an ironic sort of way).
There were some really great female supporters during this film. It really does suck that they died, but if we're being honest, Mia was the protagonist of this film. She carried it. She had the most growth. Next came Sasha. Mia lost a father, Sasha lost two friends and a stepfather, but they both gained a sister. The look of respect--even admiration--from Cathrine said it all: You have been through shit...and survived. I respect that.
All in all, 47 Meters Down: Uncaged is a film I would recommend. It promotes the bond of sisterhood, which in this case is clearly thicker than blood, as well as courage. No one truly knows how strong they are until they go through something unimaginable and come out changed for the better. I loved the strength and quick thinking from these girls. They were the true definition of beauty and brains.